Customer Relationship Management
The Business Manager 365 CRM module is where the processes all start for the overall management of your Clients, Contracts, and Quick Quotes. Also found in the CRM module are the overall demographics of your customers and the products and services you are providing to each customer.
The CRM dashboard shows all your daily, weekly and monthly activity, along with managing dates to accomplish those activities.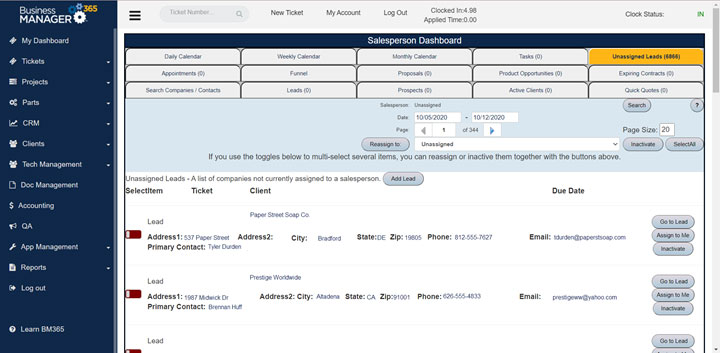 Sign up for our no obligation demo and see first hand how Business Manager 365 works. Give us a call at 877-284-5733  or use our form below to see a demonstration.