Business Manager 365 and Liberty One Software understand that in today's business world there is a need for integration with other software packages to accommodate a wide variety of business needs and business models.  The Business Manager 365 Suite is a Microsoft SQL-based software, which allows for easy integration with other software packages. 
New and Specialty Interfaces
Liberty One Software is always looking to improve the functionality of the Business Manager Suite. We are always interested in partnering with companies that want to interface for the benefit of our customers, so if you need an interface that we don't have, all you have to do is let us know and we will do our best to integrate.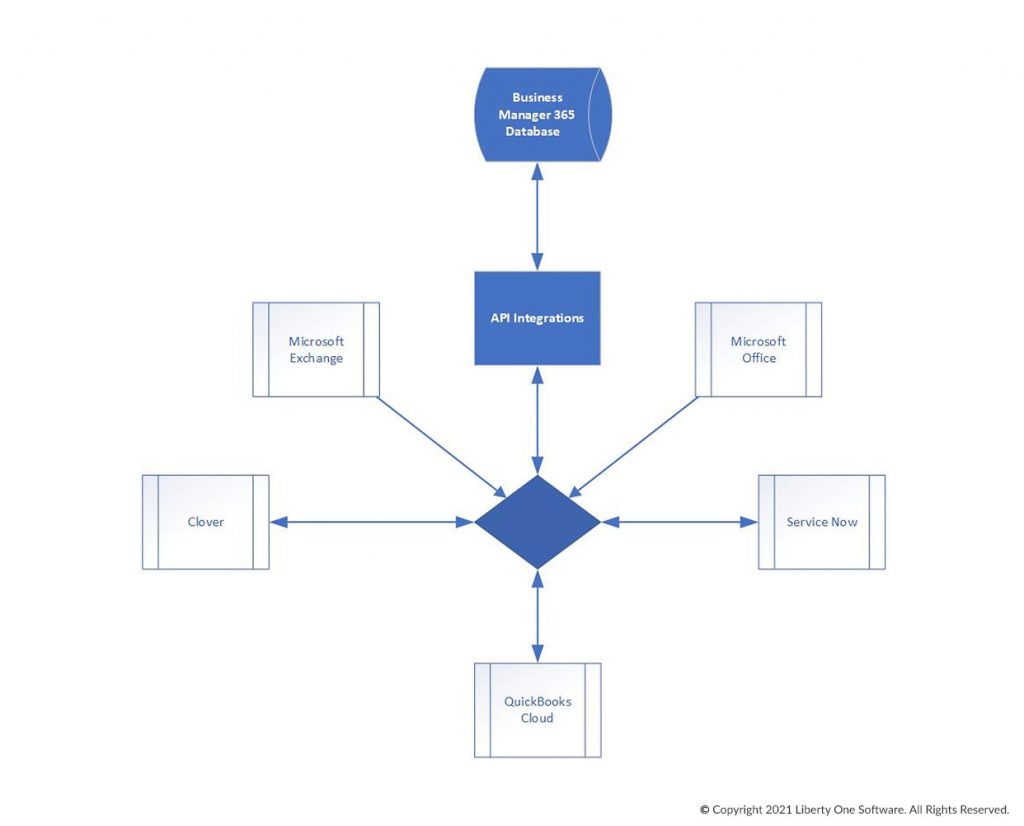 Sign up for our no obligation demo and see first hand how Business Manager 365 works. Give us a call at 877-284-5733  or use our form below to see a demonstration.