Business Management Software for Service Based Businesses
Business Manager 365 allows you to streamline work processes, manage workflow, and ensures that you are getting paid.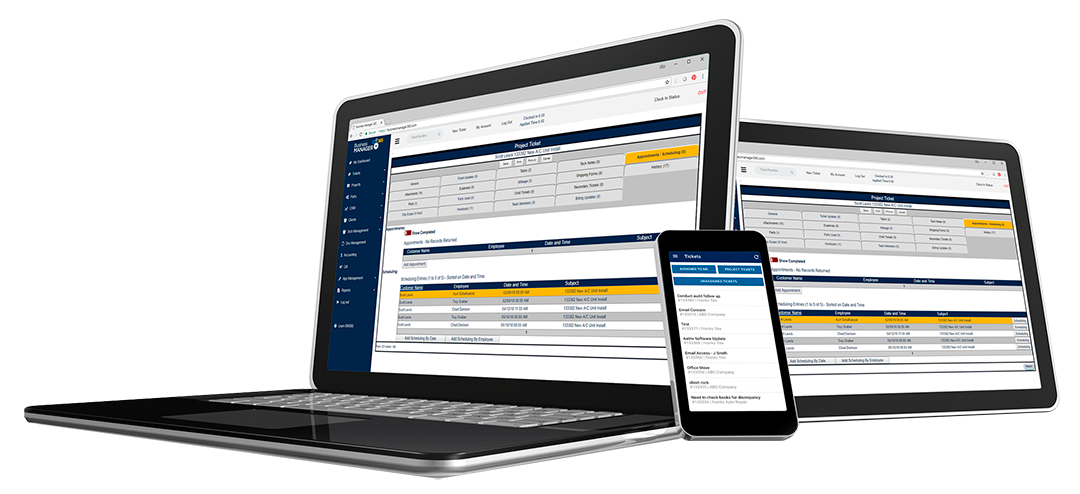 Sign up for our no obligation demo and see first hand how Business Manager 365 works. Give us a call at 877-284-5733  or use our form below to see a demonstration.
Geared for Service Based Businesses
Business Manager 365 is business management software that was developed from the practical needs of running a service-based business. It was created by and for the service-based business owner. We understand your needs, and what is needed in a business management solution. Business Manager 365 is a true, all-in-one solution. It's been built, tested and approved by your peers in the business arena.
Instead of intertwining multiple basic apps and calling it a solution, Business Manager is a custom management solution built from the ground up with your business's needs in mind.
◎    Customer Relationship Management (CRM)
◎    Enterprise Resource Management (ERP)
◎    Service Requests
◎    Project Management
◎    Time and Attendance
◎    Scheduling and much more