Employees can change their own name, address or phone, and cell phone number through the My Account link on their taskbar. They can enter up to two emergency contacts so your company knows who to notify and communicate with if needed.
They can also change their password in My Account or you can force a user to change their password in the employee setup for security reasons.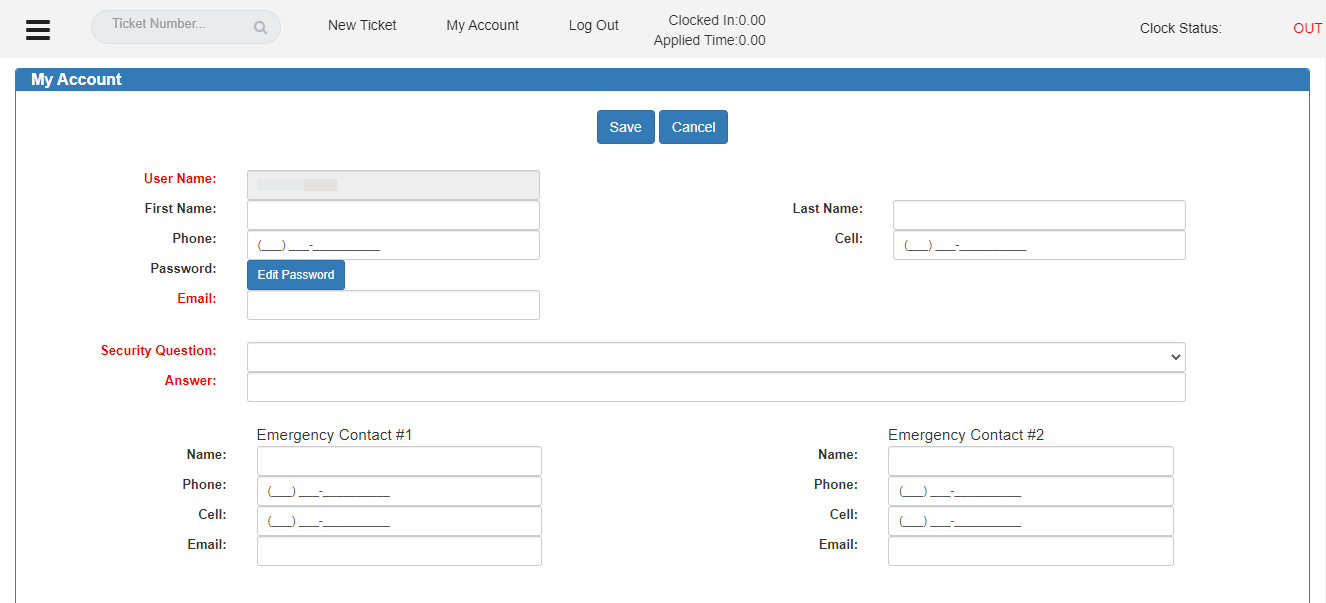 Sign up for our no obligation demo and see first hand how Business Manager 365 works. Give us a call at 877-284-5733  or use our form below to see a demonstration.