Reporting & Analytics – Types of Reporting
Reporting & Analytics – Types of Reporting
Accounting, Parts and Inventory, Project and Helpdesk Reporting
Business Manager 365 includes many predefined reports typically requested by leaders and managers, such as:
Ticket Master Reporting and Time Master Reporting
Create custom reports through the Ticket Master Reporting tool or the Time Master Reporting tool. These functions allow you to select the individual fields you need and report on those individual data points.
Operations Managers often wish to analyze diffferent data points than other parts of the company. Operations people are focused on the trending of data and how that data relates to the overall customers, jobs, and company financial impacts.
Project reporting in Business Manager 365 is enhanced because of the number of moving parts that it takes to complete a project successfully. Typically, the dollar value is higher, more parts, progress billings, team members, ticket updates, and time applied to the project. To track and properly bill a project you may need to have the ability to dive deeper into the project's costs than other tickets type you may encounter.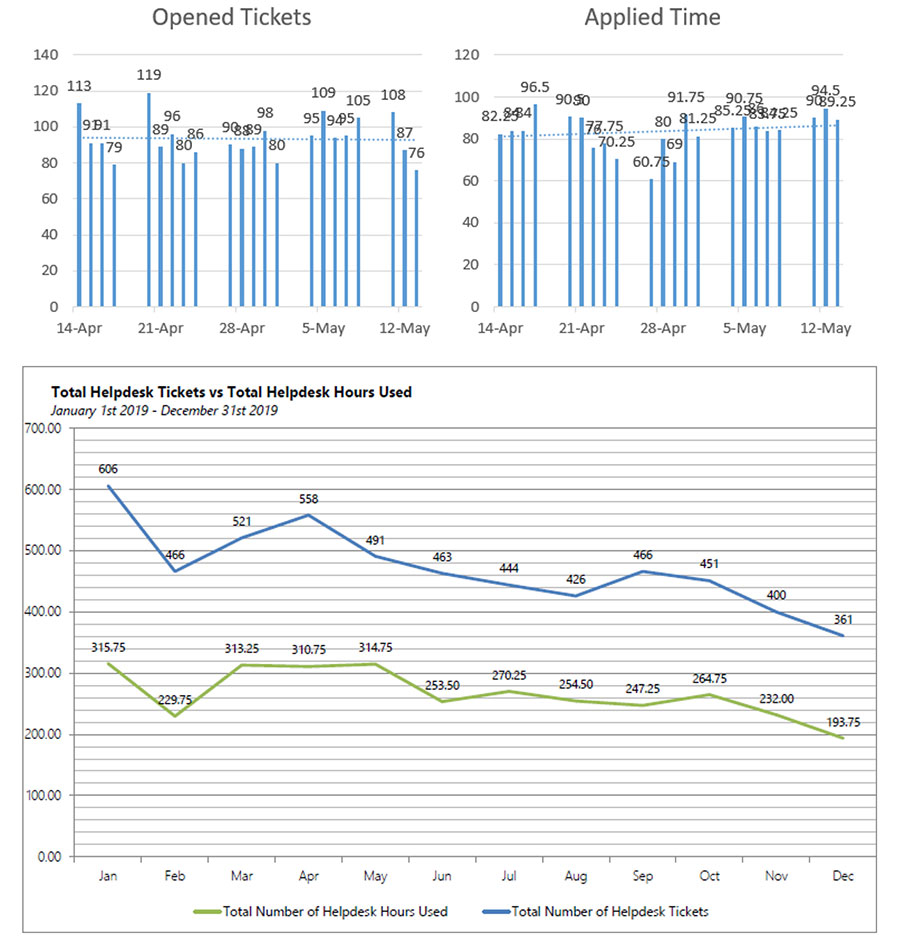 Analytical and Trending Reporting
In addition to tracking the performance of your employees, consultants, and the business in general, Business Manager 365 also trends all your customer information. This way, you can ensure that you are providing high-quality service and that you can show data that supports the customer is getting the value of your services.
Customer-Requested Reports
Liberty One Software will write any custom reports that are requested by the client as part of our overall software support and customer satisfaction. Don't feel like you are stuck with the built-in reports – we will write and work with you until you are satisfied with the reporting being provided.
Sign up for our no obligation demo and see first hand how Business Manager 365 works. Give us a call at 877-284-5733  or use our form below to see a demonstration.