Fleet Management – Vehicle Profiles
Fleet Management – Vehicle Profiles
The Fleet Management module can track a great deal of information related to each vehicle over its lifetime with your organization.
Basic Information – make, model, type, and color.
Maintenance Information – service history, accident information, and driver information.
Lease/Purchase Information – lease number, purchase order, dates, renewal dates, attached photos and other documents related to the individual purchase.
Warranty Information – manufacturer warranty, third-party warranty, renewal and expiration dates.
Sale Information – Purchaser information, photos, Bill Of Sale, Title transfer information, lien releases, sales price, etc.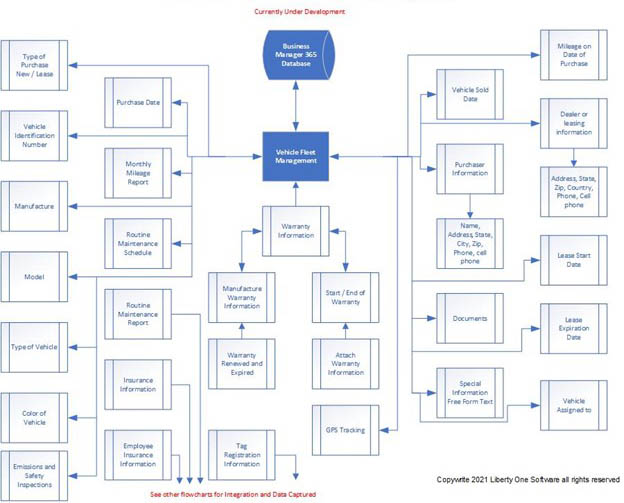 Sign up for our no obligation demo and see first hand how Business Manager 365 works. Give us a call at 877-284-5733  or use our form below to see a demonstration.