Client Management – Proposals
In the client record, you can also review any active proposals that may be in front of the client. This feature allows inside salespeople to review proposals with the client in the event the primary salesperson is on vacation or unavailable.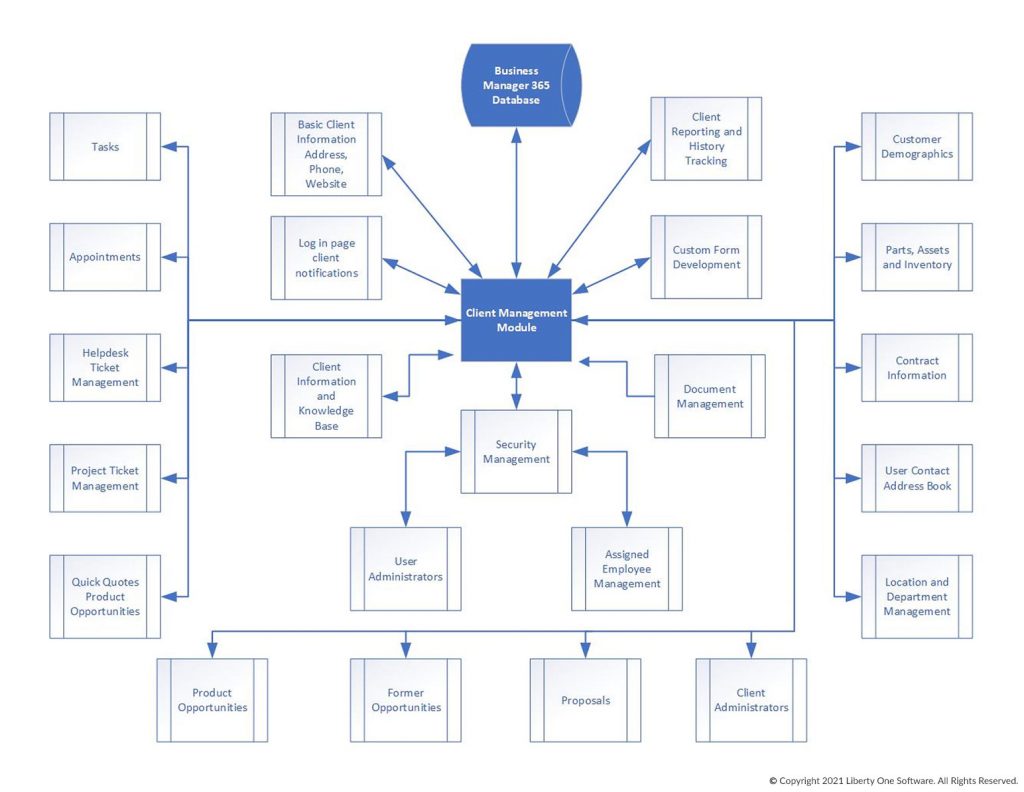 Sign up for our no obligation demo and see first hand how Business Manager 365 works. Give us a call at 877-284-5733  or use our form below to see a demonstration.