Client Management – End-User Contact Info & Address Book
Within the client record, you can look at the end-user contact list and the contact information. Information such as contact name, position in the company, whether the user is a primary or secondary contact, phone, extension, cell phone, email address, location, sub-client, and department.
 This is where you can also give specific users elevated rights in Business Manager 365.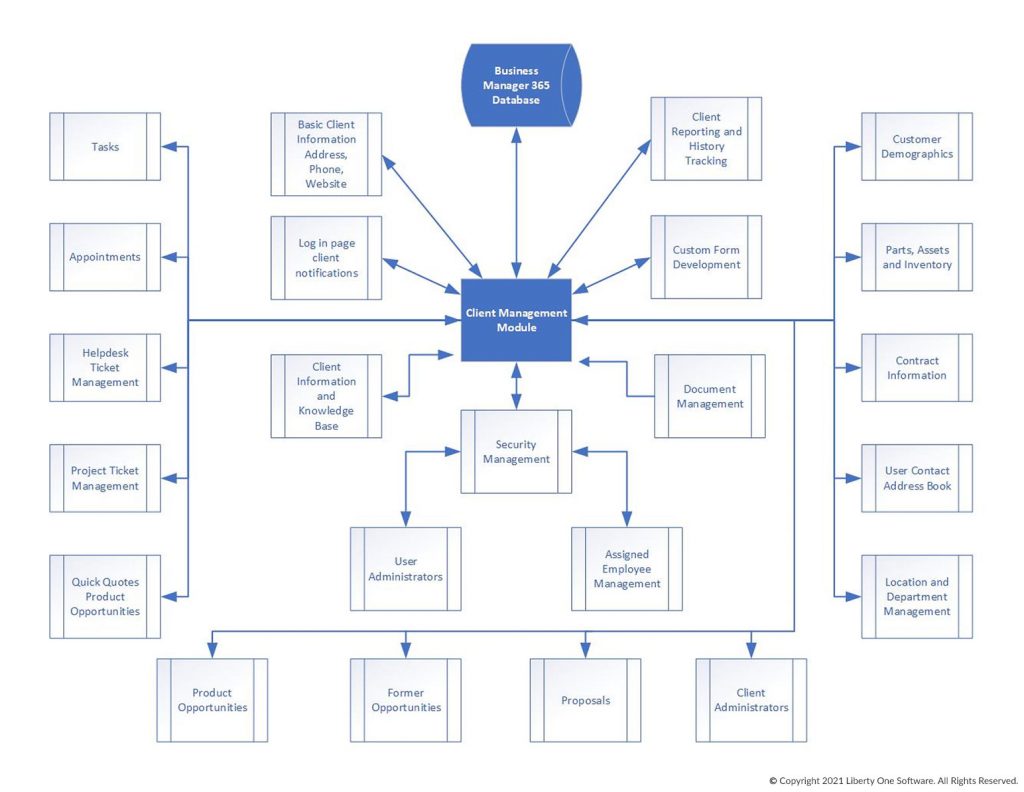 Sign up for our no obligation demo and see first hand how Business Manager 365 works. Give us a call at 877-284-5733  or use our form below to see a demonstration.