Client Management – Demographics
Business Manager 365 Client Management also allows you to segment your customers by department, or location allowing you to assist in the management of your client budgeting processes if your customers are spreading out their IT costs by department or location.
The department and location can also be used in the Parts, Asset, and Inventory Module to track and life cycle parts and equipment.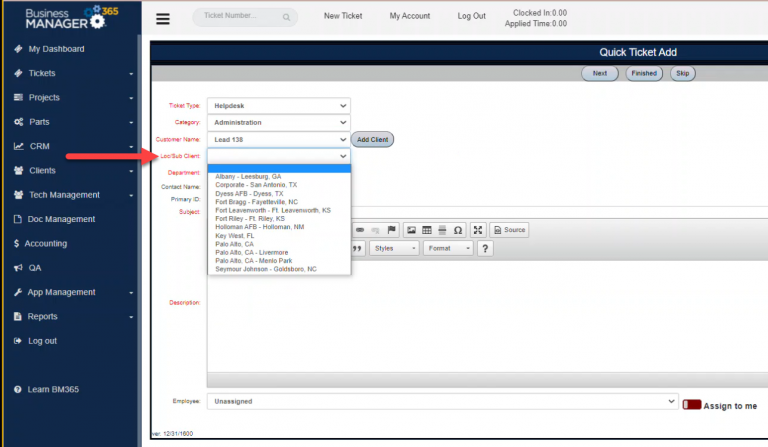 Sign up for our no obligation demo and see first hand how Business Manager 365 works. Give us a call at 877-284-5733  or use our form below to see a demonstration.