Client Management – Customizable Client Information
Business Manager 365 Client Management is also integrated into the custom Client Information module.  The Business Manager 365 client information section is an area that is fully customizable for the needs of your business and any detailed information your Helpdesk support teams or project teams are going to need at their fingertips.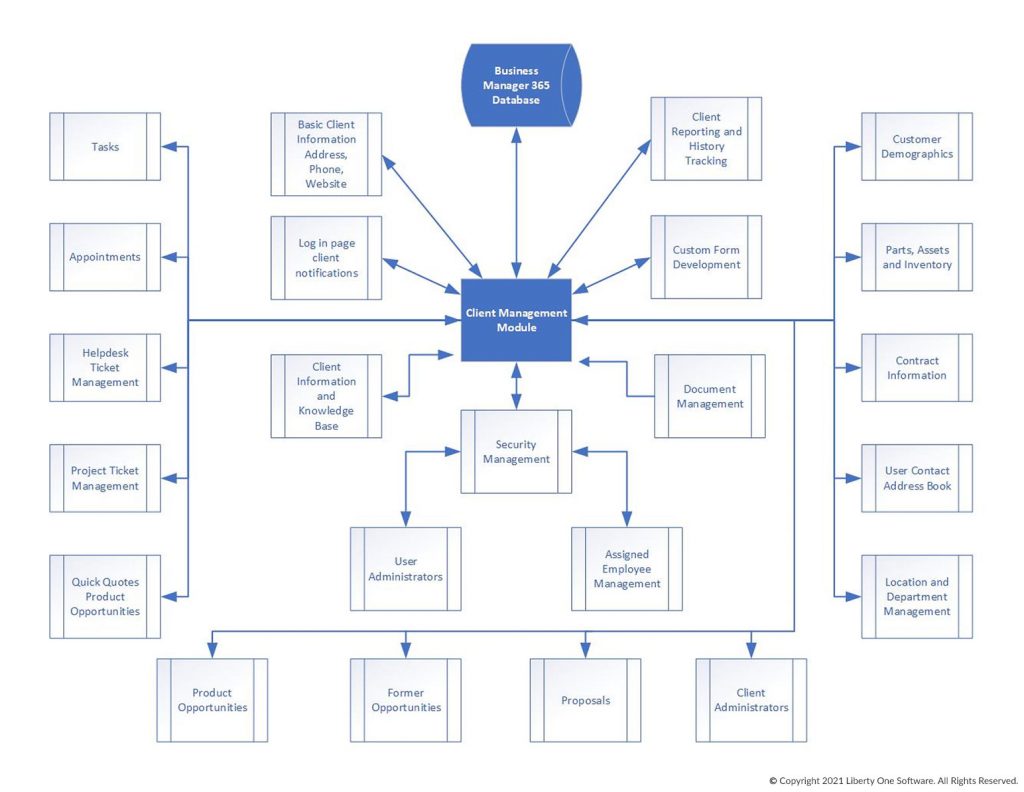 Sign up for our no obligation demo and see first hand how Business Manager 365 works. Give us a call at 877-284-5733  or use our form below to see a demonstration.