Client Management – Security Integration
Business Manager 365 has extensive security processes which allow you to set multiple layers of user access. This could be simply to open and close Helpdesk service tickets and human resource functions, or administrator access which includes assigning tickets to internal staff or MSP partners and consultants.
Business Manager 365 also can assign clients so only certain people can see them. For example, you can hide client list so that consultants can't see your entire database of clients.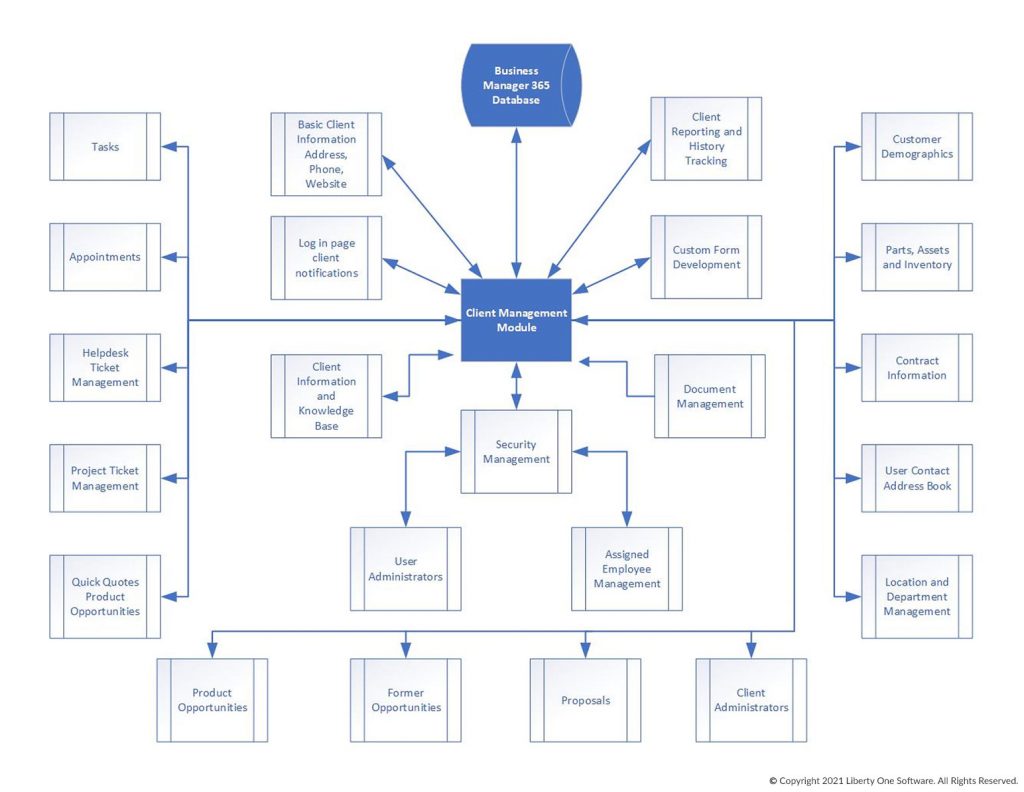 Sign up for our no obligation demo and see first hand how Business Manager 365 works. Give us a call at 877-284-5733  or use our form below to see a demonstration.